About Us
Located in the quaint and historical borough of Boyertown in Berks County, Pennsylvania, Chestnut Knoll Personal Care and Memory Care is an award-winning senior community that provides an affordable, home-like environment for older adults requiring some level of personal assistance. The Memory Care Neighborhood is uniquely designed for seniors living with memory impairment due to Alzheimer's disease or other forms of dementia. This highly structured and secured environment features beautiful murals and stations created to mimic familiar places, which help to promote comfort and engagement to nurture an overall better quality of life.
Many of our compassionate caregivers have been assisting residents since our opening in September 2000. Instilling longevity within the senior community is a testament to our resident-focused care and provides reassurance to families that their loved one is being treated with the utmost respect and dignity they deserve—just like family should be treated!
Services Available at Chestnut Knoll Personal Care and Memory Care
Professional Salon Services
Social, Recreational and Educational Programs
Structured Programs & Activities
On-Site Therapy Services
Pharmacy Services
Individual Care Coordinated By Clinical Care Nurse or Memory Care Director
Physician Visits
Explore Amenities at Chestnut Knoll Personal Care and Memory Care
Beautifully Landscaped Grounds
Outdoor Patios
Private Dining Room
Library
Activity Rooms
Sitting Rooms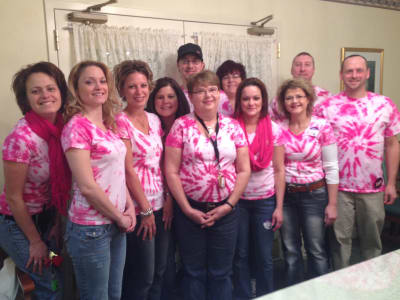 Support Groups/ Educational Seminars
Our support groups and educational seminars are free and open to the families of residents and the general public. This Alzheimer's support group is affiliated with the Alzheimer's Association and features various discussion topics related to the disease. The educational seminars feature various discussion topics related to senior living, health and wellness.
Certified Senior Advisor Available
A certified senior advisor is knowledgeable in issues facing older adults and maintains the highest ethical standards. Contact Us to schedule a non-obligatory confidential meeting.