Meet Our Chestnut Knoll Team
Holly Heydt
Executive Director, Personal Care, Memory Care
Holly Heydt has come to Chestnut Knoll with over 25 years of experience working with seniors in various roles. She has a Bachelor's Degree in Accounting and Finance and is licensed as both a Nursing Home Administrator and Personal Care Home Administrator in Pennsylvania. Holly also has a passion for serving seniors with memory impairment and is a Certified Dementia Practitioner. Holly started in Senior Living as a dietary aid while still in high school. She then received her CNA license and worked as a caregiver. After several promotions and continued education, Holly has been in a Senior Management role for 18 years. She maintains her CNA license to this day to continue her dedication to seniors. Holly has two daughters and enjoys spending time with her family. Hobbies include camping, amusement parks, car shows and enjoying the outdoors.
Julie Krasley
Director of Marketing
Julie is the Marketing Director at Chestnut Knoll. She has a Bachelor's degree in Psychology from Millersville University and is currently pursuing a degree in Software Engineering. Julie is also a licensed Personal Care Home Administrator in the state of Pennsylvania. She has experience in all levels of senior living, including memory care and skilled nursing. It is Julie's passion to assist seniors and their families in navigating accommodations and care.
Kelly Clark
Marketing Associate
Kelly joins us from the Lansdale area with a background in senior living. She first found her passion for helping seniors when her own grandmother had to navigate senior communities. During this process, she saw how difficult a transition it was for her own family and was determined to help others navigate senior services.
Kelly's previous experience is in education and youth development programs. She most recently served as the Sales Advisor at another senior living community before joining the Chestnut Knoll team.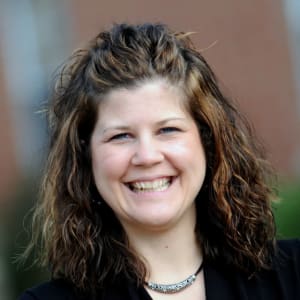 Jennelle Jamison
Director of Staff Development & Resident Care
Jennelle coordinates the training and oversight for newly hired staff, as well as ongoing training and oversight for the veteran staff. She oversees the operational systems of the nursing office and the licensed professional nursing staff to ensure residents receive the ongoing support they need from internal and external care providers. Recently, Jennelle became a certified trained through Teepa Snow's Positive Approach™ to Care, one of America's leading educators on dementia. Prior to this position, Jennelle joined the Chestnut Knoll team in 2012 and served as the Memory Care Director at Chestnut Knoll for four years. Before coming to Chestnut Knoll, she was employed at St. Joseph Adult Day Services for 15 years, working her way to an administrator, where she was responsible for day-to-day operations of care and service.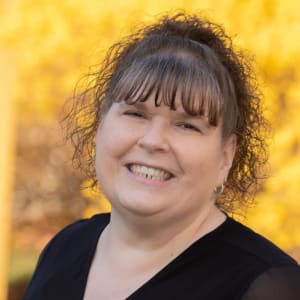 Cindy Ayer
Business Office Director
Cindy Ayer has been committed to working in the field of Senior Care and Services for over 29 years. She began her career as a part-time evening receptionist at ManorCare Pottstown. She attended Montgomery County Community College. When she went full-time, she was promoted to the Administrative Assistant to the Nursing Home Administrator of the facility. She assisted in the support of the day-to-day operations.
Cindy's next job was with Penn Med Consultants as an Internal Auditor, which involved traveling to Senior Care facilities and auditing the financial functions at each location. She had responsibility for facilities throughout the state of Pennsylvania. Cindy was recruited back to ManorCare to take the role of Mobile Business Office Manager. In that role, she set up systems in all aspects of financial management of skilled nursing facilities. She has an extensive background in long-term care healthcare finance and enjoys analyzing and implementing efficiencies in systems in the Business Offices of Skilled Nursing and Personal Care facilities. Cindy joined the team at Chestnut Knoll in November 2020.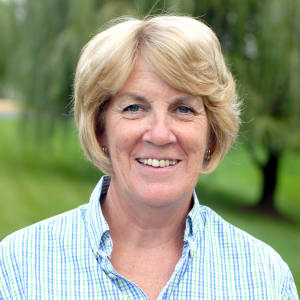 Linda Detwiler, LPN
Director of Chestnut Knoll at Home
Linda Detwiler has over 30 years of experience in nursing and has an extensive rehabilitative nursing background. She is a graduate of the St. Joseph's Hospital School of Nursing in Reading. Linda's diverse background includes medical, surgical, emergency room and intensive care nursing. She is certified in x-ray technology and has a certificate in nutrition and wellness.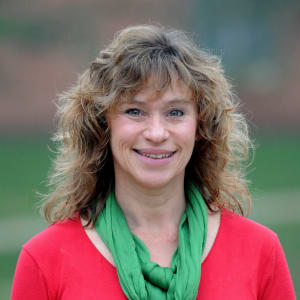 Denise Shanley
Memory Care Director
Denise has over 25 years experience in providing Social Work services to older adults in a skilled nursing and rehabilitation environment. She has also worked as a discharge planner within that same environment. Denise joined the Chestnut Knoll team in 2016. She has always had a passion for working with older adults. Denise has a bachelor's degree from Kutztown University.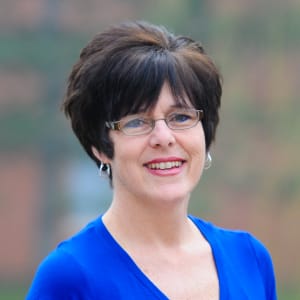 Diane Heffner, CNA
Resident Life Director
Diane is a recreational therapist for our community who started with Chestnut Knoll in 2003. She has worked in therapeutic activities for the past 18 years. Throughout her career in health care, Diane has worked as a physical therapy assistant and coordinator of therapy services in skilled nursing. Diane has over 32 years of experience in many facets of health care.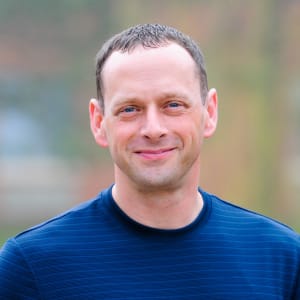 Scott Garverich
Director of Dining Services
Scott has over 26 years of experience in the food service industry and is Serv Safe certified. His experience includes work in skilled nursing facilities as well as rehabilitation facilities. Scott served as the Lead Chef/Assistant Manager of Dining Services at Chestnut Knoll since 2004. He was appointed to director of Dining Services in 2010.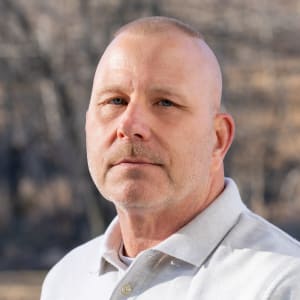 Terrance "Yogi" Kulp
Director of Environmental Services
Prior to joining the Chestnut Knoll Team, Yogi served as a Senior Maintenance Director for a large HealthCare company where he was responsible for maintenance oversight and general upkeep of multiple skilled nursing buildings and environmental services teams. Yogi has a background in construction and is experienced In plumbing, electrical, hvac to name a few! In his free time, Yogi enjoys farming and spending time with his wife, kids, and grandchildren.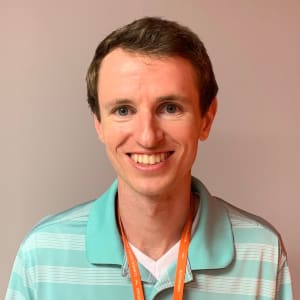 Jeff Stuart, MS, OTR/L
Fox Optimal Living Rehabilitation Program Director
Jeff has Bachelor's of science in Exercise Science from Eastern University and a Master's in Occupational Therapy from Seton Hall University. Jeff has been with FOX for 4 years and lives in Sanatoga with his wife and two sons. He has a dog and 4 chickens and really enjoys spending time with his friends and family. His favorite hobbies are playing most sports; especially golf, cheering on all 4 Philadelphia professional sports teams, traveling, and being active in whatever way he can.
Liz Van Beek, MS, ACSM C-EP
Liz has been involved in the fitness industry for 7 years with experience in personal training and group exercise instruction, with specialties in athletes and the senior population. She holds a B.S. in Recreation Administration from Kean University and a M.S. in Exercise Science from East Stroudsburg University. Liz is accredited as a General Fitness Instructor and a Certified Exercise Physiologist from American College of Sports Medicine. Her hobbies include soccer and basketball. Liz enjoys playing frisbee golf and camping with her husband and kids. She also likes to take her dogs for walks and play with her cats. However, that is only when she is not busy playing taxi to her kids and their sports.
elizabeth.vanbeek@foxrehab.org